This review is on the new shimmer pallet from The Body Shop. I have to say that The Body Shop is quickly becomming one of my new favorite stores. They have THE BEST body butters on the planet. I bought the olive body butter about a month ago and I have used it almost everyday. It has the most wonderful, fresh green scent to it and is really hydrating. But moving on.

This is new shimmer pallet from TBS. It retails for $22. I really quite like the packaging on this one. each individual cube comes with its own plastic container with a lid on it. I think some people might be annoyed by that and end up throwing the lids away but I like it because it keeps any fallout from the other pallets from muddling up the colors around it. None of the colors, nor do the pallet itself have names, it's just called shimmer palette number 18. Also, if you go to the website www.thebodyshop.com the photograph shows the colors much darker than what they really are.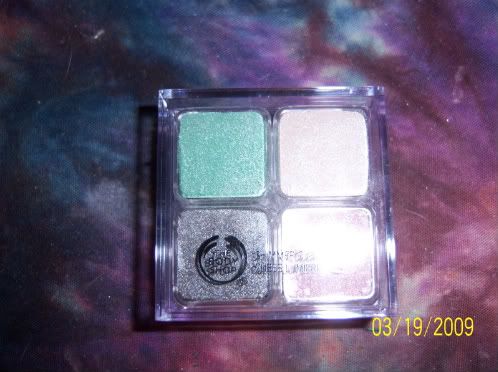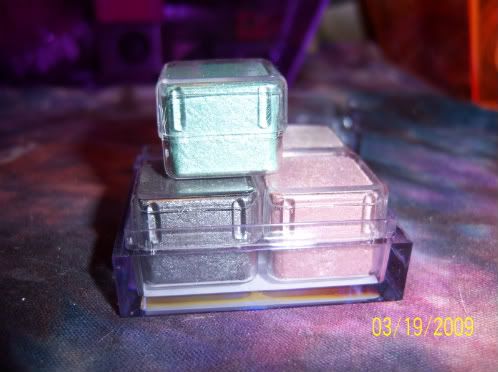 The pigmentation is lighter than I thought it would be. I was able to swatch it in the store and the shadows looked a little darker to me ( but it may have just been the lighting). So I have to say I was a bit disappointed when I put it on when I got home. It's pretty much just a shimmer pastel pallet, but I think that it is perfect for a spring/easter look. I wore it to work the other day and I was also disappointed in it's staying power. I wore it over top painterly paintpot and by the end of my shift it had worn off significantly. To me that is saying a lot because PPP is such a good eyeshadow primer and I have never had a problem with eyeshadow not lasting with PPP before. with that said, if you are looking for a lighter, more shimmery or pastel eyeshadow I think this would be good for acheiving such a look, or the pink or white would make a fantastic highlight shadow. Below are some swatched.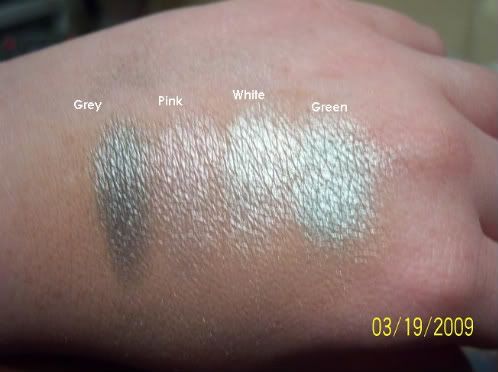 with flash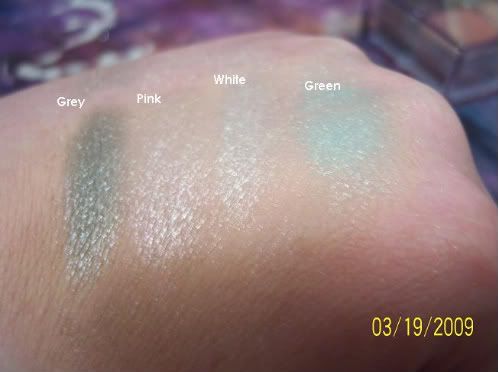 without flash